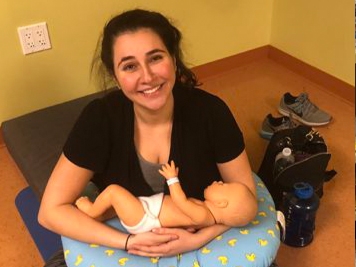 Once you have delivered your newborn, discharge to home from a hospital usually will be >24 hours to 3 days postpartum depending on how you delivered and if there were any ongoing medical concerns. You must have a car seat in order to be discharged. Assembling a car seat can be challenging. Which statement below is accurate.
You can go to your neighborhood fire department station and they will assist you
The fire departments are no longer trained to help you with the car seat
The facility you gave birth at will help you assemble the car seat and help you put your baby in the car seat.
Related to liability and risk factors staff members are not allowed to assist you with the car assembly or putting the newborn in the car seat.
At the Birthing Center Of NY classes we help you be prepared for labor, delivery and postpartum. How to care for yourself and your newborn, practical tips. We provide you with information you need to know. Take my class and be prepared!
Babies DO come with Instructions