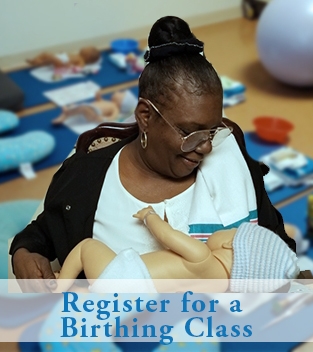 You are scheduled for a cesarean delivery. Your physician and you set up a date for cesarean. Should you prepare yourself by taking Nurse Jackie Prepared Childbirth Class, since you are not going into labor? Can you pick the correct answer ?
1. Your schedule C/section date is before your due date and it is more than likely you will not go into labor before your schedule operation date. No need for classes
2. It's possible you can still go into labor prior to your schedule date and you should know the signs and symptoms of labor.
3. The mere thought of an operation can cause a level of anxiety. Learn how to walk, stand, laugh, cough, etc. to tolerate these activities after your surgery.
4. You need to know the best position to hold, breastfeed your baby without placing the newborn on your incisional area.
5. Even with a cesarean you will still need to know different ways to feed your baby as well as complete baby care.
*We care about you – our classes are small and tailored to your individual needs. You are very special to me!
Babies DO come with Instructions