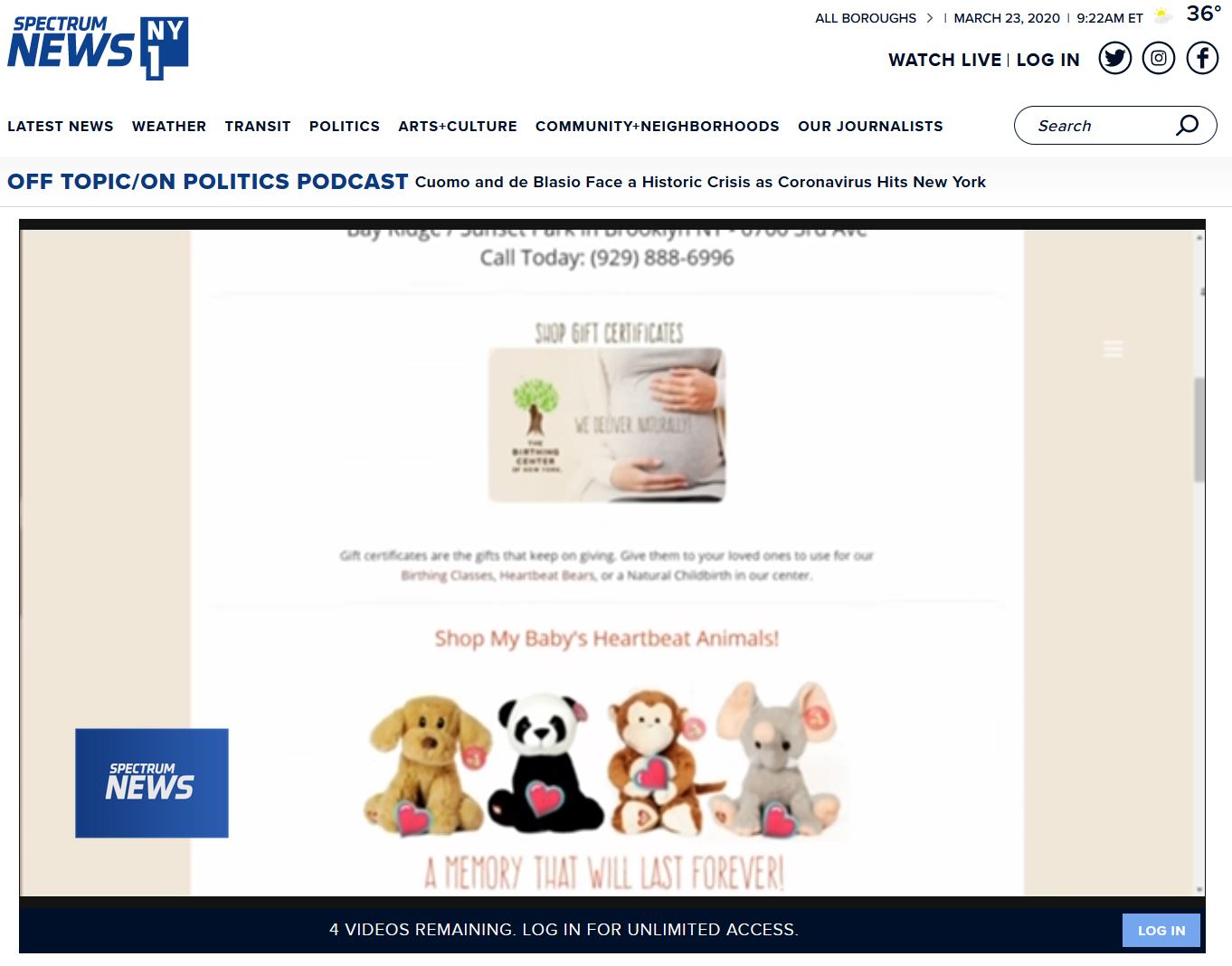 Pregnant Women Prepare for Childbirth Amid Coronavirus Pandemic
By Lydia Hu, New York City
PUBLISHED 6:30 AM ET Mar. 23, 2020
NEW YORK – Poonam Mathias expects to welcome her second child, a baby girl, on April 1 with a a planned c-section. Amid the global pandemic, Mathias now has questions about what delivery and the days after will look like.
"I have family nearby, whether or not I allow them to help," she said is one of her uncertainties.
It is not yet clear whether the coronavirus poses any special risk to pregnant women and newborns. Health experts continue to stress that older adults and people with underlying medical conditions are most vulnerable. Still, the pandemic is at a minimum creating logistical complications for women giving birth.
Betty Fletcher is a public health graduate student at Columbia University who was planning to deliver her first child at New York Presbyterian. The hospital announced a new visitor policy Sunday, prohibiting birthing partners, even spouses, from entering the hospital.

"We understand that this will be difficult for our patients and their loved ones, but we believe that this is a necessary step to promote patient safety," a hospital spokesperson said in a statement.

Fletcher said she's glad she purchased tickets earlier on Sunday to fly back home to Hawaii to give birth.

"But who's to say that by the time it gets to that point, hospitals in Hawaii won't have implemented similar policies?," said Fletcher.

Francesca Crane, also pregnant with her first baby, grapples with plans to deliver in late June amid changes to the visitor policy at Mount Sinai West that will allow only one healthy partner to accompany her.

"I never expected that I would have to choose between my husband and my mom," Crane said.

And other soon-to-be mothers seek alternatives to a hospital birth.

Brooklyn is home to two of the state's three birthing centers that offer natural childbirth free of medical interventions. The Brooklyn Birthing Center says its call volume has doubled in the last week, as anxious moms-to-be worry about how the health crisis might affect their deliveries.

The Birthing Center of New York says it's receiving calls from women in late stages of pregnancy whose sole motivation is to avoid hospitals treating patients with the coronavirus.

"We are telling them that they should stay with their providers that have been with them and have a relationship with them and know them best," said Lisa Eng, DO, owner and operator of The Birthing Center of New York. "They should talk to their physicians or their midwifes about their fears and work through that," she explained.