Description
Session length is 1-2 Hours depending on newborn and mothers ability to breast feed successfully.
Practice in our beautiful birthing rooms in a quiet, clean home like, private setting.
Don't practice on your baby! We have anatomically correct dolls with mouth open to assist you in practicing breast, spoon and syringe feeding. Then you can apply the skills with your newborn baby.
We assist you with newborns latching on, clogged breast milk ducks, sore nipples or referrals if needed.
Mothers can bring their baby to our facility so I can assess your breasts, breast feeding technique, breastfeeding positions, breast care and assessing the proper feeding of the newborn through pees and poos to see if their feeding habits need to be modified.
All newborns must be under pediatric care to come to the class.
Nursing gowns provided.
Follow up visits may be scheduled if needed or more practice is required.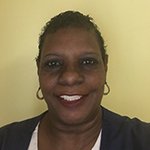 Our Birthing Classes are different!
We have Nurse Jackie!
Babies Do come with instructions!
Each of our birthing classes are offered by Nurse Jackie Chapman RN, a lactation consultant, childbirth specialist & Certified BLS/CPR/AED instructor. Nurse Jackie Provides real-world techniques, tips and tricks learned over her 35+ years teaching and delivering babies.

Nurse Jackie believes you need to know your body during your pregnancy, labor and birth. Not knowing what to expect is the number one fear for mothers to be. Nurse Jackie will help you learn what to expect, how to manage your labor and delivery & take care of your newborn.
Our Classroom