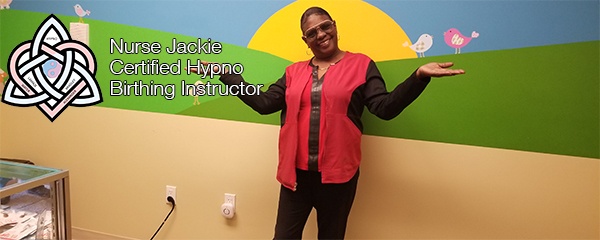 Nurse Jackie at the Birthing Center of NY, ROCKS another Birthing class
Nurse Jackie's birthing classes are loved by her students – mommies and daddies to be!
My Husband and I took the birthing class with nurse Jackie and it was such a fantastic experience. Not only is she so informative, and experienced, she teaches you in a way that you won't ever forget what you learned and her sense of humor is awesome. I would recommend this to anyone! I am 38 weeks pregnant and I was So worried about giving birth but after this class we took I Feel confident and ready to have this baby. Thank you nurse Jackie for your knowledge. You rock!
Have you registered for one of her birthing classes yet? She teaches:
Childbirth
Baby Care
Breastfeeding
Hypno-Birthing
Basic Life Support (BLS)
Our Birthing Classes are different!
We have Nurse Jackie – need we say more!
Nurse Jackie Provides real-world techniques, tips and tricks learned over her 35+ years teaching and delivering babies.
Each of our birthing classes are offered by Nurse Jackie Chapman RN, a lactation consultant, childbirth specialist & Certified BLS/CPR/AED instructor with over 40 years experience. Her classes are held weekly at the Birthing Center of NY, located at 6700 3rd Avenue, in the heart of South Brooklyn.
Nurse Jackie believes you need to know your body during your pregnancy, labor and birth. Not knowing what to expect is the number one fear for mothers to be. Nurse Jackie will help you learn what to expect, how to manage your labor and delivery & take care of your newborn.
Introducing our NEW Hypno-Birthing Class by Nurse Jackie Chapman RN.The hypno-birthing class is designed to teach you above all how to prepare your mind and body for a natural child birthing experience. Hypno-birthing will teach you special breathing & relaxation techniques, how to meditate, proper nutrition, and also effective body positioning.

Click Here to register Register Today!