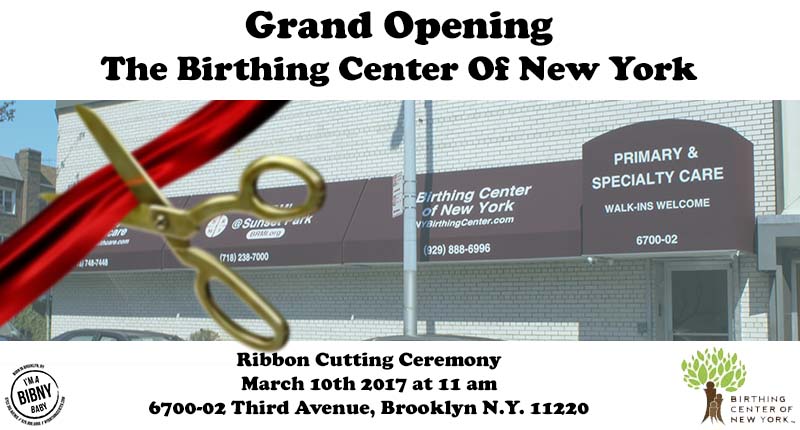 Our new, modern freestanding birthing facility is in the heart of Bay Ridge Brooklyn. Women NOW have choice & Control over their pregnancy.
The official ribbon cutting and opening ceremony
The Birthing Center of New York
will take place on March 10th, 2017 at 11:00 am
at 6700-02 3rd Ave Brooklyn NY
The Birthing Center of NY is a safe, comfortable family centered haven for your low risk pregnancy.  Our goal is a healthy delivery for mother and baby – safety is our top priority.  Please consider us your partners in pregnancy and all stages of a woman's life cycles.
Call Us Today 929-888-6996
Schedule a Tour