Description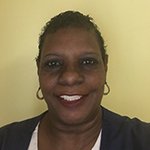 Our Birthing Classes are different!
We have Nurse Jackie – need we say more!
Nurse Jackie Provides real-world techniques, tips and tricks learned over her 35+ years teaching and delivering babies.
Each of our birthing classes are offered by Nurse Jackie Chapman RN, a lactation consultant, childbirth specialist & Certified BLS/CPR/AED instructor with over 40 years experience. Her classes are held weekly at the Birthing Center of NY, located at 6700 3rd Avenue, in the heart of South Brooklyn.
Nurse Jackie believes you need to know your body during your pregnancy, labor and birth. Not knowing what to expect is the number one fear for mothers to be. Nurse Jackie will help you learn what to expect, how to manage your labor and delivery & take care of your newborn.
Our Classroom